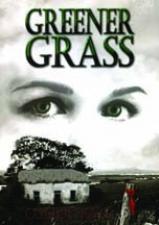 Transatlantic congratulates Caroline Pignat on winning the Governor General's Literary Award for Children's Fiction for her moving and thought-provoking novel Greener Grass (Red Deer Press).
This year marks the 50th anniversary of the collaboration of the Canada Council for the Arts and the Governor General of Canada to honour the finest in Canadian literature. Award winning authors receive $25,000 and a specially-bound copy of their book. A total of 1,541 eligible books were submitted across seven categories, then narrowed to a short list of 70.
Said the Selection Jury:
"In Caroline Pignat's heart-rending story of the Irish potato famine of 1847, a young girl must compromise the values of her Catholic upbringing in order for her family to survive. Told with devastating realism, Greener Grass will touch the hearts and minds of all ages."
Born in Ireland and raised in Canada, Caroline Pignat graduated from the University of Ottawa with a Bachelor of Education and a Bachelor of Arts in English and Religious Studies. After working with children and youth for over fifteen years in roles such as teacher, seminar facilitator, mentor and coach, she began her writing career. In addition to her writing for her novels, her fiction, non-fiction and poetry for children have appeared regularly in Highlights for Children, Guideposts for Kids, Living Faith for Kids, and Clubhouse Magazine.
More information about the Governor General's Literary Awards can be found at
http://www.canadacouncil.ca/prizes/ggla/default.asp
Share: