Transatlantic is delighted to congratulate Teresa Toten, whose much-lauded novel THE UNLIKELY HERO OF ROOM 13B
(Doubleday, Random House of Canada) is the 2014 winner of the Ruth and Sylvia Schwartz Children's Book Award: Young Adult/Middle Reader
One of the young jurors captured this outstanding YA book perfectly:
"This book is a must read," said student jurors in grades 7 and 8. "Adam's caring makes him a hero. The book is full of real emotion. The excellent humour helps to balance the serious issues."
The Ruth and Sylvia Schwartz Children's Book Awards were established in 1976 and recognize artistic excellence in writing and illustration in English-language Canadian children's literature.
For more information, please visit the Ontario Arts Foundation website.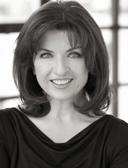 In 2013 Teresa Toten won her first GG award with THE UNLIKELY HERO OF ROOM 13B, and was previously a GG finalist for her young adult novels ME AND THE BLONDES (2006) and THE GAME (2001). She has a BA and MA in Political Economy from the University of Toronto and has held a number of federal government positions, including at the Canadian Institute for International Peace and Security and on the Royal Commission on Conditions of Foreign Service. She was born in Zagreb, Croatia, but left for Canada on that same day. Teresa Toten was raised and currently lives in Toronto, but has also lived in Delhi, Ontario, Montréal, Ottawa and New York.
Teresa has also been the recipient of the following honours:
Winner
Governor General's Award, Children's Literature 2013
Ruth and Sylvia Schwartz Children's Book Award 2014
Canadian Librarian's Association Honour Book Award 2014
CBC Bookie Award YA Category 2014
Nominated/Pending
Manitoba Young Reader's Choice Award 2015
Snow Willow Award 2014
Libris (Young Reader) 2014
Lists
Quill & Quire Best of 2013
Ontario Librarian's Association Best Bets 2013
Winnipeg Public Library Best of the Best 2013
Canadian Children's Book Centre Starred Best Books of 2014
Rights available:
World ex
Canada (Doubleday Canada)
US (Delacorte/Random House)
Germany (Random House)
The Netherlands (Gottmer)
Brazil (Record)
Represented by Marie Campbell.
Share: