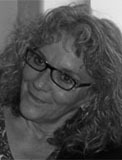 Congratulations to Diane Schoemperlen and Kathleen Winter for both appearing on the longlist for the Frank O'Connor International Short Story Award. Diane Schoemperlen is nominated for BY THE BOOK and Kathleen Winter for THE FREEDOM IN AMERICAN SONGS.
Since its start in 2005, the Frank O'Connor award has been the world's largest and most prestigious prize for short story collections. The shortlist will be announced in early June. See the full longlist here.
Congratulations to all the nominees.
Share: