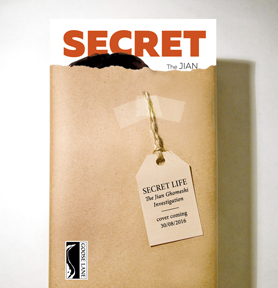 Goose Lane Editions announced today that it will publish SECRET LIFE: The Jian Ghomeshi Investigation on 4 October 2016. Authored by Kevin Donovan, SECRET LIFE will take readers behind the scenes of the Toronto Star's investigation of one of the most momentous news stories of the decade, which later ignited a conversation about sexual assault and consent that would consume the country.
Goose Lane will release SECRET LIFE simultaneously in print and digital formats.
KEVIN DONOVAN is an investigative reporter and editor at the Toronto Star. He has won two Governor General's Awards (Michener) for public service journalism, three National Newspaper Awards, and three Canadian Association of Journalists Awards. He is also the author of ORNGE: The Star Investigation that Broke the Story.
Contact Information:
Debbie Gaudet (Toronto) at debbie@gaudetpublicity.ca or (888) 926-8377
Kathleen Peacock (Fredericton) at publicity@gooselane.com or (888) 926-8377
Visit www.gooselane.com for more information
Kevin Donovan is represented by Samantha Haywood and Jesse Finkelstein.
Read the full press release here: www.gooselane.com/media
Share: