Tomorrow Marni Jackson's highly anticipated novel-in-stories, DON'T I KNOW YOU? launches with Flatiron Books/Amy Einhorn in North America, and  we are looking forward to it! Also tonight is Marni's book launch in Toronto – break a leg, Marni!! We know a success when we see it, here are some of the highlights so far:
What if some of the artists we feel as if we know—Neil Young, Meryl Streep, Keith Richards, Bill Murray—turned up in the course of our daily lives? On the bus, at the cottage, or for a family funeral?
This is what happens to Rose McEwan, a journalist and writer for hire who keeps having strange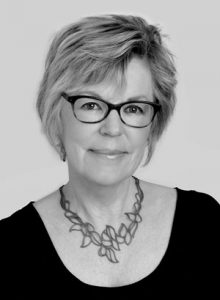 encounters with famous people. These interlocking stories follow her life from age 17 (when she attends a writing workshop led by a young but already philandering John Updike) through heartbroken bohemia (Joni Mitchell offers timely advice), a decade of marriage, and a zesty post-divorce phase when she embarks on a wilderness canoe trip with Taylor Swift, Leonard Cohen, and Karl Ove Knausgaard.
With wit, insight and impressive craft, Don't I Know You? portrays a culture in which stars have invaded our psyches. Although cast with familiar names, the stories are all inventions—just as celebrity itself is a form of fiction. "Stars can only exist at the point where their public roles and our imaginations meet," the author argues. "They may do the work, but we're the ones who author their fame."
Praise
"…Jackson has created entertaining fictional encounters that range from hilariously normal to confoundingly surreal."—Booklist Review
"The lure is obvious. Rose is an endearing character and fame is an
enduring subject." —The Toronto Star
"A writer's life is studded with celebrity appearances in this whimsical
collection of linked stories…Jackson, a Canadian magazine journalist
making her fiction debut, finds many ingenious ways to play this game."
—Kirkus Reviews
"Don't I Know You? is full of surprises in the best possible way. A
premise so unlikely you could never describe it and writing so beautiful
you could never believe it. Jackson's prose is quicker than a mongoose,
sharper than a scalpel—and full of read-aloud sentences. She takes the
familiar and makes it fantastical and then makes it familiar again. It's
an almost impossible achievement, yet Jackson does it again and again,
and—best of all—you never see it coming." —Katherine Heiny, author of
Single, Carefree, Mellow
"Where have Marni Jackson's sassy and sublime stories been all my life?
It's safe to say that after reading Don't I Know You? I know Bill
Murray, Karl Ove Knausgaard, Leonard Cohen, Gwyneth Paltrow, and co. so
much better (at least the Bill, Karl, Leonard, and Gloop-mistress of
Jackson's febrile imagination). I also now know the secret yearnings of
my own small heart a little better, too." —Zsuzsi Gartner, author of the
Giller-Prize shortlisted Better Living through Plastic Explosives
"I knew Marni Jackson first as a gifted, intrepid journalist. Now I know
her (suddenly and obviously) as a radiant new voice in fiction. Don't I
Know You? is sexy and shrewd, a work of glaring imagination conjured
with journalistic observation and instinct." —Terry McDonell, ASME Hall
of Fame editor, author of The Accidental Life
"There is so much to praise in this brilliant collection: Marni
Jackson's daring and intelligence, her gentle humor and unencumbered
prose, her eye for the beautiful and hidden, and, above all, her
creation of a heroine as appealing and valiant as any I've encountered
in recent fiction." —Barbara Gowdy, award-winning author of The White
Bone and Helpless
"Alternately hilarious and heartbreaking, this whip-smart debut imagines
its heroine through a series of encounters with celebrities, creating an
intimate, indelible portrait of a woman's extraordinary life."—Semi
Chellas, writer, co-executive producer, Mad Men
Marni will be touring, including making a visit at the Vancouver
Writers' Festival. View the details here:
https://www.writersfest.bc.ca/authors
She will also be at the Kingston Writersfest. Please check out the details here: www.kingstonwritersfest.ca/festival-author/marni-jackson/
Marni Jackson interviewed with Kobo in Conversation: store.kobobooks.com/en-ca/p/zoomer
Visit Marni's website: marnijackson.com/
Purchase the book: www.amazon.ca
Rights Sold: Flatiron Books (North America, English)
Share: