Happy book birthday to Clea Young whose debut collection, TEARDOWN, publishes with Freehand Books today!
The stories in this arresting debut collection are populated with people you know and people you've been. But under Young's astute gaze they are anything but ordinary. With sharp, invigorated prose she guides us through shoals and rapids alike, along the way paying homage to our missteps, our foibles, and ultimately to the complicated hearts that comprise a life.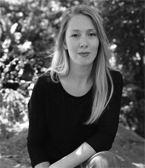 Clea will be participating in WordFest this year, see her at the below events:
October 14, 9:15 pm – 10:45 pm: NAUGHTY BITS READ-A-THON
October 15, 1:00 pm – 2:30 pm: SHORT FICTION SHOWCASE
She will also be attending The Vancouver Writers Fest where you can join her at The Afternoon Tea event at 3:30pm on October 23.
Clea's book launch will be held on October 4th at Book Warehouse Main St. Doors open at 7pm!
Advance Praise:
"Clea Young's debut story collection Teardown is out-and-out beautiful. Marital bliss and blitzed marriages, smoking sex, friendship between women, between children; real love in the furniture aisle—all this and the opposite of all this—vulnerability, loneliness, all the tough/tender moments of pregnancy and parenthood, desire gone cold; the polar dip after the hot tub. These stories are elegant, clear-eyed, wry or hilarious, and ultra-attentive to the way we live now. Read this! These are the kind of stories that become a part of you!"
— Lisa Moore, author of Caught
"By turns playful and tragic, Teardown captures a multitude of lives on the cusp of critical change. Young's prose is nimble, her dialog smart. This is a remarkable debut."
— Billie Livingston, author of The Crooked Heart of Mercy
"Clea Young writes vivid, whip-smart stories about people coping with the perils and pitfalls of modern life. I was bowled over by her talent as a storyteller and a stylist. Fans of Ann Beattie and Jennifer Egan will rejoice. A huge thumbs-up for Teardown."
— Neil Smith, author of Boo
"Clea Young's intelligent stories sparkle with life… clever and imaginative, an absolutely addictive read."
— Zoe Whittall, author of The Best Kind of People
"Young's characters are people in motion, existing before and after our brief opportunity to peer into their lives. Beautifully nuanced, wise and energetic, this collection provides a rare and resonant encounter with characters we seem to understand everything—and nothing—about; as evident and unknowable as ourselves."
—Miranda Hill, author of Sleeping Funny
Clea Young's stories have been included in 
The Journey Prize Stories
 three times and anthologized in 
Coming Attractions 13
. Her work has appeared in 
Event
, 
Grain
, 
The Fiddlehead
, 
The Malahat Review
, 
Prairie Fire
 and 
Room
. Her first collection of stories, 
Teardown
, has just been released with 
Freehand Books
. Clea completed an MFA at the University of British Columbia in Vancouver where she lives and works as the Artistic Associate at the 
Vancouver Writers Fest
.
Share: