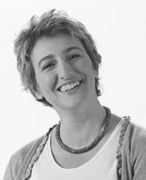 A big welcome to Simona Ceccarelli who has just joined the team at Transatlantic!
Simona was born in Italy and, after an exceptionally nerdy childhood, entered adult life with a passion for both art and science, a large library (which has been growing without control ever since) and the idea that life should rather be wide than long – better still if generous in both dimensions. She went on to study science, move to Germany and then to Switzerland, work as a research scientist, and travel the world.
Art eventually called her back to pursue "the road not taken." Since 2011 she has done illustration and animation projects for magazines, advertising, corporate marketing and scientific education and has been Creative Director in Corporate Communications.
Simona earned a MFA in Visual Development from the Academy of Art University, San Francisco. She currently lives in Basel, Switzerland with her husband and two children and enjoys the view of the river Rhein while painting.
Simona is represented by Andrea Cascardi.
Share: