Happy Book Birthday to Stacey May Fowles! Her book BASEBALL LIFE ADVICE: Loving the Game that Saved Me publishes April 11 with McClelland & Stewart!
From the publisher:  "A passionate ode to baseball, its culture, and its community, which both celebrates and challenges the game – and reminds us why it really matters.
 
What is it about a man hitting a small white ball with a slim wooden bat out of a park that's so beautiful? In this entertaining and thoughtful book, Stacey May Fowles gives us a refreshingly candid and personal perspective on
subjects ranging from bat flips to bandwagoners, from the romance of spring training to the politics of booing, from the necessity of taking a hard look at players' injuries and mental health issues to finding solace at the ballpark. Fowles confronts head-on the stereotype that female fans lack real knowledge about the game, and calls out the "boys will be boys" attitude and its implications both on and off the field. She also offers exhilarating snapshots of the Toronto Blue Jays' 2015 and 2016 seasons. With remarkable humanity, intelligence, and an unabashed enthusiasm for the game, Fowles explores how we can use the lens of baseball to examine who we are. A must-read for both diehard and casual fans."
Visit the Penguin Random House Canada website to learn more about the book and read an excerpt: www.penguinrandomhouse.ca/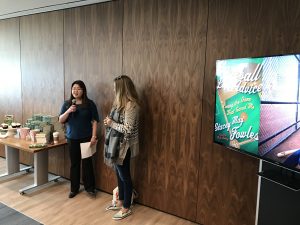 Read Stacey's great Elle Canada article here: www.ellecanada.com/life-and-love/article/how-baseball-helped-one-woman-overcome-her-worst-anxieties
Check out The New York Times article featuring Stacey's book: www.nytimes.com/2017/04/02/books/now-batting-14-new-baseball-books.html?_r=0
Read a starred review from Publishers Weekly!: www.publishersweekly.com/pw/reviews/single/9780771038716?permamore
View Stacey's interview with Canadian Living: www.canadianliving.com/life-and-relationships/culture-and-entertainment/article/stacy-may-fowles-is-obsessed-with-baseball-and-you-should-be-too
Also see Canadian Living's roundup of books featuring BASEBALL LIFE ADVICE: www.canadianliving.com/life-and-relationships/culture-and-entertainment/article/4-amazing-page-turners-that-celebrate-women
Read an excerpt of the book at the Globe & Mail: www.theglobeandmail.com/sports/baseball/going-to-the-ballpark-alone-a-look-inside-stacey-may-fowles-new-book/article34546705/
Subscribe to Stacey's newsletter!: www.tinyletter.com/staceymayfowles
Also check out this great Stacey May Fowles Recommends feature on the iBookstore!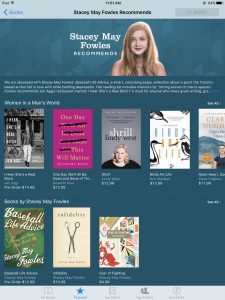 Advance Praise: 
"This is beautiful. Stacey has used her own experiences at the ballpark to reveal what each and every fan has felt but didn't know why. She captures what we all love about the game." — Buck Martinez, author of Change Up and the play-by-play announcer for the Toronto Blue Jays
"Fowles' writing about her love of the game and the role of baseball in her life is honest, funny, touching, detailed, and charming. You do not need to be a sports fan or a baseball fan to enjoy this book; it is for anyone who appreciates beautiful writing, who has struggled to find their place in this world, or who has loved anything more than they can explain."
— Jessica Luther, author of Unsportsmanlike Conduct
"By bringing a fresh voice to an old, staid game, everything seems new again…" — Publishers Weekly 
"…a perspective that's all too rare." —The New York Times
Rights Sold: McClelland & Stewart; Canada, the United States and the Philippines; English language
Share: