Having optioned Margaret Atwood's classic
book Alias Grace, adapted it, and executive produced it as an upcoming 6 part Netflix/CBC limited series, Sarah Polley has set her sights on her next project.  Polley has optioned Zoe Whittall's provocative novel THE BEST KIND OF PEOPLE.  Polley will write the screenplay and plans to direct the feature film.  The book- in which a local schoolteacher is arrested for a heinous crime, leaving his family to wrestle with the possibility of his guilt- reveals the cracks along the seams of even the most perfect American family.  The book, published by House of Anansi in Canada, was a national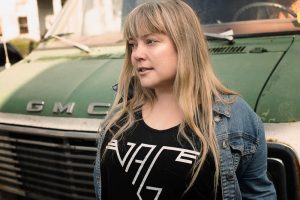 bestseller there where it was shortlisted for the Giller Prize, Indigo Best Book of the Year, Heather's Pick, Globe and Mail Best Book, Toronto Life Best Book of 2016, Walrus Magazine Best Book of 2016.  It will be published in the US by Ballantine Random House in the Fall.
Having started her career as an actress in films such as Atom Egoyan's The Sweet Hereafter, Zack Snyder's Dawn Of The Dead, and Doug Limon's Go, Sarah Polley has since emerged as one of the most interesting and versatile directors of her generation.  Her films include Away From Her, which won both Polley and its star Julie Christie Academy Award nominations, Take This Waltz starring Michelle Williams and Seth Rogen, and most recently the innovative Stories We Tell which won the Los Angeles Film Critic's Award for Best Documentary.  She's repped by WME, Circle of Confusion, Canada-based Gary Goddard Agency and Jackoway Tyerman, Wertheimer.
Zoe Whittall's previous novel, HOLDING STILL FOR AS LONG AS POSSIBLE, won a 2011 Lambda Literary Award and was an honour book for the American Library Association's Stonewall Book Award. Her debut novel, BOTTLE ROCKET HEARTS, was named a Globe and Mail Top 100 and made the CBC Canada Reads Top Ten Essential Novels of the decade. Her third poetry book, Precordial Thump, was nominated for a ReLit Award. She won the 2016 KM Hunter Award for Literature, and the Writers' Trust Dayne Ogilvie Award in 2008. Fashion Magazine recently named her one of ten favourite feminist role models. Her writing has appeared in The Believer, The Walrus, The Globe & Mail, among others. Whittall lives in Toronto where she has written for the television shows Degrassi, The Baroness Von Sketch Show, Schitt's Creek, and Crawford. She's repped by Paradigm on behalf of Samantha Haywood of Transatlantic Agency.
Full press release here: Hollywoodreporter.com/news/
Share: