HarperCollins Canada and Ballantine US announced today that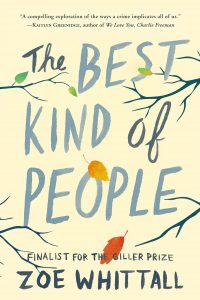 Zoe Whittall has signed two-book deals with the companies. Iris Tupholme, SVP, Executive Publisher of HarperCollins, won a heated auction in Canada with a very strong six-figure deal. Whittall's American editor, Andra Miller, Executive Editor of Ballantine, who is publishing The Best Kind of People in Fall 2017, again acquired US rights, also in a six figure two-book deal. Whittall's upcoming novel, The Spectacular, is scheduled to publish in Canada and the US in the fall of 2019. The deals were organized by Samantha Haywood of Transatlantic Agency.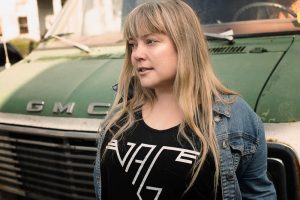 Whittall's most recent novel, The Best Kind of People, was shortlisted for the prestigious Scotiabank Giller Prize and was selected as Indigo's #1 Best Book of 2016. It was also named a Best Book of the Year by The Globe and Mail, the National Post, The Walrus and Toronto Life.
"Zoe Whittall is one of the finest writers of her generation, the rare writer who captures in her fiction both the finer details of our fragile human lives and the big, vibrant story arc that is irresistible to readers. Her characteristic ability to choose themes that resonate with contemporary readers gives her work freshness and immediacy." —Iris Tupholme
"Zoe Whittall possesses the rare talent of being able to tackle the issues of our time with both sensitivity and ferocity. She understands what drives us, what complicates our lives, and the nuances of our family relationships. It's a privilege to be publishing her in the US at Ballantine—she is one of our bright stars."—Andra Miller
"Zoe Whittall is a writer of immense talent, who keeps getting stronger with each book. Finding her a home with the dynamic team at HarperCollins, and a devoted editor and champion as skilled as Iris Tupholme, is deeply satisfying." —Samantha Haywood
The Spectacular begins in the late 1990s. Ruth is 80 and secretly enjoying a hot affair with a widower neighbour in suburban Montreal when she finds out she is dying. She decides to throw herself a farewell party in the seaside village where she spent her childhood, on the Aegean, in Turkey. She hopes to take along Missy, her granddaughter, a cello player in a notorious art-rock orchestra experiencing a wave of commercial success. Missy doesn't want to stop touring; she's happy travelling with her best friends, and has a lover in almost every city.
But she's forced to leave the tour after an incident at the border involving a forgotten flap of cocaine. She reluctantly joins Ruth on her journey, even though they disagree in almost every way about what a woman should expect from life—something that keeps them from telling each other a secret that could bring them closer together. We follow Missy and Ruth during three crucial turning points in their lives, via several interlocking narratives, as they negotiate who they wish they could be in a world that doesn't always give them that freedom.
"I'm thrilled to work with Iris Tupholme and the incredible team at HarperCollins and join an esteemed list that includes so many of my Canadian literary heroes, and with Andra Miller and the wonderful folks at Ballantine whose support means so much. I'm honoured to find a home for my next books with such venerable publishers."—Zoe Whittall
Zoe Whittall is the author of The Best Ten Minutes of Your Life (2001), The Emily Valentine Poems (2006) and Precordial Thump (2008), and is the editor of Geeks, Misfits and Outlaws (2003). Her debut novel, Bottle Rocket Hearts (2007), placed among the Globe and Mail's Best Books of the Year and CBC Canada Reads' Top Ten Essential Novels of the Decade.  Her second novel, Holding Still for As Long As Possible (2009), won a Lambda Literary Award and was an American Library Association Stonewall Honor Book. Most recently, The Best Kind of People (2016), has taken the Canadian literary scene by storm, receiving countless accolades, and will be published in the UK (Hodder & Stoughton) and the US (Ballantine) in 2017. Whittall's writing has appeared in The Walrus, The Believer, The Globe and Mail, the National Post, Fashion and more. She has also worked as a writer and story editor on the TV shows Degrassi: The Next Generation, The Baroness Von Sketch Show and Schitt's Creek. Born in the Eastern Townships of Quebec, she has an MFA from the University of Guelph and lives in Toronto.
Share: