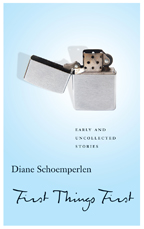 Happy Book Birthday to Diane Schoemperlen, whose collection of short stories, FIRST THINGS FIRST: Selected Stories, publishes with Biblioasis today!
From the publisher: "A reSet original, First Things First gathers 18 of the best of Diane Schoemperlen's earliest and uncollected stories, with several being published in book form for the first time. Playfully inventive, comic, moving and profound, this collection will reinforce Schoemperlen's importance as one of the leading short story writers of her generation."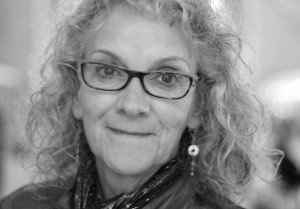 From June 5 to 12 she will be attending the Woodbridge Farm Retreat. She will host an already sold out day-long memoir writing workshop on June 10. Her short story collection will launch on June 11 at an outdoor reading with Marty Gervais and Daniel Lockhart, an event that is open to everyone. Please find full details about the retreat at the following link: https://thewoodbridgefarm.com/events/
On June 2
2 Diane will launch her short story
collection at Novel Idea in Kingston, while on June 28 she will launch in Toronto at Ben McNally's. Full details are in the posters!
Praise for Diane Schoemperlen

"There is no mistaking a Schoemperlen story—devoted to form, faithful to the mysteries of the everyday."—The Globe & Mail
"Schoemperlen takes off from the modest launchpad of these seemingly simple concepts, soaring away in wholly unexpected directions. And we follow, thrilled by her quicksilver prose, warm humor, sexiness, precision, and tenderness."—Booklist
"Schoemperlen's inventive language and narrative structures encourage readers to be free 'from the prison of everyday thinking.'"—The New York Times Book Review
"Lovely, clever [and] imaginative."—The Wall Street Journal
Rights Sold: Biblioasis, World English
Share: