Happy book birthday to Nina Berkhout's THE MOSAIC, which publishes today with Groundwood Books!
About the Book
Twyla Jane Lee has one goal: to finish senior year so she can escape her military hometown of Halo, Montana, with her boyfriend Billy Goodwin. But to graduate, Twyla needs to complete 40 hours of community service. When she reluctantly signs up for the Help a Vet program, she is paired with the rude and withdrawn former football star, Gabriel Finch.
As the two form an unexpected bond over the secret buried in the missile facility, Twyla begins to unearth Gabriel's ghosts from the Middle East Wars. Her discoveries force her to question her view on the wars and she realizes that even if she gets out of Halo, she won't ever be able to leave Gabriel Finch's story behind her.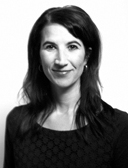 About the Author
THE MOSAIC is Nina's debut YA novel. Nina is the author of five poetry collections, most recently Elseworlds (Seraphim Editions) which received the 2013 Archibald Lampman Award for the year's best poetry. Her earlier work has been shortlisted for THIS magazine's Great Canadian Literary Hunt, The Archibald Lampman Award and the John Hirsch Award. Her debut novel, GALLERY OF LOST SPECIES, was published by House of Anansi.
Pre-publication Praise
"Berkhout provides a realistic view of the complex effect wars have on veterans, and people's varying perspectives on the subject. Poignant descriptions ignite the setting. The characters have depth; readers will empathize with Gabriel as a survivor of PTSD, and will revel in the two's compassionate connection." – School Library Journal
"A rich and jumbled mix of war and peace by an author to watch." – Kirkus Reviews
"Berkhout creates a cinematic feel with her evocative language and scene setting."
– Quill & Quire
Selected for the Toronto Star's "Five upcoming Young Adult books that make a statement" list.
Share: