Transatlantic Agency announces change of ownership and company expansion with two new agents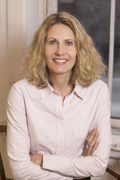 David Bennett, President of Transatlantic Agency, has sold his controlling interest in the agency to partner Samantha Haywood, who becomes President of the company. David Bennett remains at the company as Chairman Emeritus, Lynn Bennett will remain Treasurer.
Haywood joined Transatlantic in 2004, becoming a partner in 2013. She is a founding member and current President of the newly-formed Professional Association of Canadian Literary Agents. She represents award-winning and bestselling fiction, nonfiction and graphic novels including THE SILENT WIFE by A.S.A Harrison and THE BEST KIND OF PEOPLE by Zoe Whittall. Haywood specializes in international publishing, and handles foreign rights for Drawn & Quarterly.
Rob Firing joins Transatlantic as a Speakers' Agent & Literary Agent to create a Speakers' Division. He has already signed Paulette Bourgeois, Karen Le Billon, and Zarqa Nawaz. Firing was Senior Director of Publicity, Communications and Speakers' Bureau at HarperCollins in Canada and brings with him nearly  a decade of experience negotiating speaking engagements for some of the most influential speakers in Canada and around the world.
Marilyn Biderman, previously of Marilyn Biderman Literary Management, joins Transatlantic as Senior Literary Agent, bringing her clients to Transatlantic including Katherena Vermette, the internationally bestselling author of The Break. Biderman established her own boutique agency in 2010 after twenty years of experience inbook publishing, most recently as Vice President, Marilyn Biderman Director, Rights and Contracts, at McClelland & Stewart Ltd.
David Bennett, who co-founded the Transatlantic Agency with Lynn Bennett, said of the changes, "Lynn and I are thrilled to be passing the torch to Samantha Haywood at a time when the agency is thriving and expanding. Samantha Haywood has always led by example, and will contribute dynamic energy and vision necessary to drive the company's continued success."
Said Haywood, "I am excited to invest in the agency and its talented agents. This company has helped me grow significantly as an agent over the past decade, and working hard for my clients will continue to be a top priority while I look forward to building the agency further together."
Said Firing, "Transatlantic is one of the most dynamic and energetic agencies in Canada or anywhere. Incorporating a speakers' division seems completely natural. I look forward to working with my current clients under this highly regarded banner, and to exploring new opportunities for Transatlantic's impressive roster of authors."
Said Biderman, "I am so excited about this new phase in my publishing career, and so happy to join the strong team at Transatlantic. Many of the agents are people I've worked with in the past, and long admired. I'm so grateful for their warm and enthusiastic welcome."
Rob Firing has managed high-profile media relations and marketing campaigns for over 20 years. He was co-founder and partner in his own publicity and marketing firm before moving to HarperCollins Canada in 2002. He has negotiated paid engagements for celebrity chef Jamie Oliver, rock legend Gene Simmons, renowned explorer and scientist Tim Flannery, Little Mosque on the Prairie creator Zarqa Nawaz, General Rick Hillier, and many others.
At MBLM, Marilyn Biderman helped launch the careers of several prize-winning début authors. At McClelland & Stewart, she sold internationally the works of many acclaimed and bestselling authors, including Leonard Cohen, Alistair MacLeod, Anne Michaels, and Madeleine Thien. She is a lawyer, secretary of the newly-formed Professional Association of Canadian Literary Agents, a member of the Advisory Board of Ryerson University's Publishing Program and Sheridan College's Creative Writing and Publishing Program, and is a frequent guest-lecturer at publishing courses and writers' seminars.
About Transatlantic Agency: 
Transatlantic Agency now has 13 literary agents located in the US and Canada representing over 350 clients. It is currently ranked number one for fiction and children's books in Canada. From the west coast to the east, we are the only literary agency in North America with experienced agents in both the United States and Canada actively covering adult and children's books in every market. Founded over 20 years ago, the Transatlantic family is a vibrant collective of tenacious, independent, publishing professionals with diverse backgrounds and specialties. Our clients make frequent appearances on notable best-seller lists across North America, and have won major awards such as the Newbery Medal (US), the Giller Prize (Canada), Michael L. Printz Honor Book (US), and the Governor General's Award for both adult and children's literature (Canada).
For more information contact: Samantha Haywood at samantha@transatlanticagency.com
Share: