Happy book birthday to Carol Off's ALL WE LEAVE BEHIND, publishing today with Random House Canada.
One of Canada's most respected journalists – currently the host of CBC radio's flagship program "As It Happens" – Carol Off, relates the gripping story of a family's desperate attempts to escape Afghan warlords, Taliban oppression, and the persecutions of refugee life.
ALL WE LEAVE BEHIND is an action-packed and complex story of lives intertwined on opposite sides of the world. In the tradition of The Land Between, it explores the intensity of raising a family in a constant state of limbo – all guided by the good faith and convictions of a journalist who could not simply walk away. Not this time. The result is a deeply personal, emotional journey that took over a decade to complete – a journey from one home in search of another.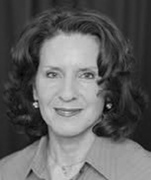 About the Author
Carol Off has covered conflicts in the Middle East, Haiti, the Balkans and the sub-continent, as well as events in the former Soviet Union, Europe, Asia, the US and Canada. She reported the fallout from the 9/11 disasters with news features and documentaries from New York, Washington, London, Cairo and Afghanistan.
Off is the author of the best-selling books The Lion, the Fox and the Eagle: A Story of Generals and Justice in Yugoslavia and Rwanda, and The Ghosts of Medak Pocket: The Story of Canada's Secret War, which won the prestigious Dafoe Foundation Award. Bitter Chocolate: Investigating the Dark Side of the World's Most Seductive Sweet, was a finalist for the National Business Book Award and was nominated for the prestigious Shaughnessy Cohen Award for Political Writing.
Praise for Carol Off
"The CBC reporter steers by her own conscience and that is to tell the story from the point of view of the powerless." —Vancouver Sun
"One of our country's finest and most prolific journalists…Off's journalistic style reveals a deep humanity in the stories she tells about Canadians and people around the world." —Richard Hardacre, ACTRA (Alliance of Canadian Cinema, Television and Radio Artists) National President
"There are a number of terms one could choose to describe Carol Off…most of which may appear incongruous when taken together. High-school dropout. Single mother. Award-winning filmmaker. Author. Arts reporter. War correspondent. She's a woman who's comfortable in many roles…The urge to put the story first is typical of Off…Off loves to report on the artistic scene, with its colourful and passionate characters, and rich and complex narratives. She loves the challenge and the struggle to engage viewers who don't always care. But even though this beat always piques her curiosity, she is always drawn back to current affairs." —Alexandra Shimo, The Globe and Mail
"Off writes with a meticulous sense for disconcerting details that resonate with ugly truth." —Calgary Straight
Share: