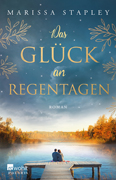 Happy book birthday to Marissa Stapley whose German edition of THINGS TO DO WHEN IT'S RAINING (Rowohlt Verlag​) publishes today!
From the bestselling author of Mating for Life, THINGS TO DO WHEN IT'S RAINING is a poignant generational story about family and secrets. With honesty and heart, Marissa Stapley reminds us of the redemptive power of love and forgiveness, and that, ultimately, family is a choice.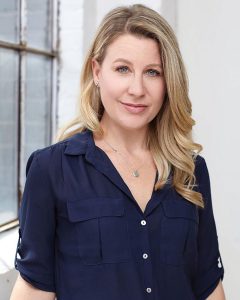 This novel will be available in North America in February 2018 with Simon & Schuster Canada​ and Graydon House Books in the U.S.
Advance Praise:
"Things to Do When It's Raining has heart and soul and guts, and it has achingly beautiful prose and characters so dear and real I couldn't bear to say goodbye when I reached its final page. It's a book about friendship and secrets, grief and regret, the peculiar shape of families and the redemptive nature of love. And it is, quite frankly, one of the best books I have read in a very long time."
–Jennifer Robson, bestselling author of Moonlight over Paris
"Fans of Nicholas Sparks will adore Things to Do When It's Raining, an irresistible tribute to first love, second chances and the powerful legacy of the past. Elegant and heartfelt, Marissa Stapley's writing is a gift."
–Pam Jenoff, New York Times bestselling author of The Orphan's Tale
"There is something so intimate and true in the sentence, 'Every marriage harbors secrets, secrets about why it works or why it doesn't work, secrets between two people that the rest of the world can never be privy to.' Profound and intimate, raw and real—Things to Do When It's Raining is hard to put down. Loved the ending but hated to have it end!" –Nan Rossiter, New York Times bestselling author of Firefly Summer
"Written with compassion and insight, Things to Do When It's Raining is a truly captivating novel with exquisite prose and moments of bittersweet tenderness."
–Nicola Moriarty, author of The Fifth Letter
Share: