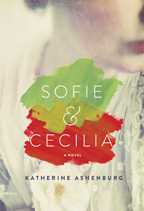 Happy Book Birthday to Katherine Ashenburg, whose book SOFIE & CECILIA is publishing today with Knopf Canada!
From the Publisher: "A surprising, rich and beautiful first novel about women's friendship for readers of Paula McLain and Elena Ferrante, by a bestselling non-fiction author who has brilliantly turned her hand to fiction.
In Sofie & Cecilia, beloved non-fiction author and journalist Katherine Ashenburg draws upon her formidable skill and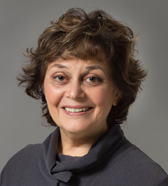 maturity as a writer to craft an extraordinary and splendid debut novel. This is the story of a lifelong female friendship, set in the fascinating art world of Sweden between 1900 and 1940, just as modern art and the beginnings of the Scandinavian mid-century modern design movement were inspiring a creative revolution across northern Europe. Loosely based on the lives of celebrated artists Carl Larsson and Anders Zorn ("Nils Olsson" and "Lars Vogt" in the novel), Ashenburg transports us behind both the public and domestic scenes–and canvasses–of these larger-than-life men to reveal the lesser-known but equally astounding and rich stories of the women who married them: restlessly creative artist-in-her-own-right Sofie Olsson, and fiercely private and intelligent curator Cecilia Vogt.
Here is a gorgeous gem of a book: surprising, unique, layered with insight into the nuances of female friendship as it stretches, changes, and deepens in unexpected ways over a lifetime. Woven effortlessly through this tapestry, like a beautiful motif, is absorbing detail about Scandinavian painting, design, and textile work; European history and sexual politics; the country life, city salons, vibrant art, and folklore of Sweden; and the secrets and challenges of bright, talented women juggling marriage, career, individual aspirations, and family life inside an artist's household in the early twentieth century."
Advance Praise:
"Closely and beautifully observed. . . . As readers, we experience both the affirmation of women's friendships, and the challenge of devoting oneself to a life of artistic creation." —Jane Urquhart
"Sofie & Cecilia paints a marvelously detailed, slyly witty portrait of two women of talent married to successful painters in early twentieth-century Sweden—when girls might dabble in drawing lessons, but must put aside any artistic ambitions after marriage. Their growing independence is fueled by their friendship, sustained over the length of their lives. Fans of Elena Ferrante (not to mention Jane Austen and Virginia Woolf, whose books are a bonding point) will revel in this wise and intensely moving story of two women navigating a world that expected women to weave, knit and embroider in the shadow of the real artists, their husbands. Nevertheless, they persisted." —Marni Jackson
"Katherine Ashenburg slips her needle delicately beneath the skin to reveal the anatomy of an artist. This is the best kind of writing about art that is an art itself. So many pleasures here for the reader: delights of dress and décor and food and furnishings, all of the made things that make life better. Through the graceful procession of the years, strong strands of friendship tie these women together: their love of art, and books, and intelligent observation of the tangled knot of marriage." —Marina Endicott, Giller shortlisted author of Good to a Fault
"Against the luscious backdrop of the early twentieth-century Swedish art world, Sofie & Cecilia offers a fascinating, intimate look at the many variations of female love: maternal love, marital love, love of industry and craft, love of beauty. Most of all it is a celebration of the love that can exist between women friends. An intelligent, tender, highly pleasurable novel." —Barbara Gowdy, author of Little Sister and The Romantic
Visit the following link for more information: https://penguinrandomhouse.ca/books/550386/sofie-cecilia#9780735272682
Share: