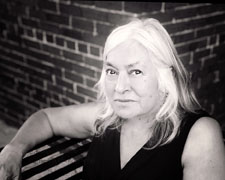 We are extraordinarily proud to welcome Lee Maracle to Transatlantic Agency.
Lee, a member of the Stó:lō nation, is one of Canada's most prolific and celebrated authors. In addition to receiving the Premier's Award for Excellence in the Arts (2014), the Anne Green Award (2016), and the Bonham Centre Award (2017), Maracle is an instructor in Indigenous Studies at the University of Toronto and the recipient of the Queen's Diamond Jubilee Medal (2009) for her work encouraging writing among Indigenous youth. An exceptional author and teacher, Maracle's diverse body of work includes poetry, short stories, collaborative anthologies, and novels, including the best-selling novel Celia's Song (2014), which was longlisted for Canada Reads.
Maracle is the recipient of the Ontario Premier's Award for Excellence in the Arts, Word Craft Circle writer of the year award, the JT Stewart Minority Voices Award, the Anne Greene Award, Hedgebrook Award, The Montreal First Nation's Literary Award, Blue Metropolis International Grand Literary Prize and the Harbourfront Festival Prize (2018). Her new book My Conversations with Canadians is short-listed for the Toronto Book Award. Maracle was also recently appointed officer to the Order of Canada (2018) for her contributions to Canada's literary landscape.
Maracle is currently an instructor at the University of Toronto in the Indigenous Studies program. She is working on a novel and a new nonfiction project examining feminism, women, nationhood, decolonization, colonialism, settlers, allies and sovereignty.
Lee is represented by Stephanie Sinclair.
Share: