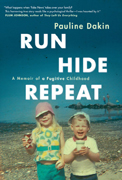 We are thrilled to announce that Pauline Dakin has won the prestigious 2018 Edna Staebler Award for Creative Non-fiction for her book RUN, HIDE, REPEAT: A Memoir of a Fugitive Childhood (Viking)! The award is administered by Wilfrid Laurier University and honours Canadian writers who have written a first or second work of non-fiction, and carries an award of $10,000.
From Award Juror Bruce Gillespie: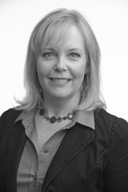 "This is a true story unlike any other you've read that will keep you guessing from beginning to end. More than just a mystery, Dakin's memoir is also a moving reflection on the complexity of family relationships."
Pauline Dakin will be celebrated at two public events at Wilfrid Laurier University on November 8th and November 9th.
Please visit the following link for more information: https://www.wlu.ca/news/news-releases/2018/sept/edna-staebler-creative-non-fiction-winner.html
Share: