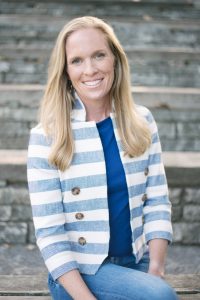 A warm welcome to Lowey Bundy Sichol, author of entertaining & informative biographies for all ages.
Lowey's first series, a set of business biographies for kids called "From and Idea to …" kicks off in February with subsequent titles to release throughout 2019 featuring Disney, Google, and LEGO.
Lowey received her MBA from the Tuck School of Business at Dartmouth and her BA from Hamilton College. Her MBA case studies have been read by business school students across the globe and are included in the internationally best-selling marketing book Marketing Management by Philip Kotler & Kevin Lane Keller.
We are excited to add Lowey and her unique work to Transatlantic's client roster and looking forward to developing new books together for nonfiction readers of all ages who are interested in business, leadership, entrepreneurship, and top figures in sports and the arts.
Lowey lives in Chicago with her husband, three kids, and two dogs whose sneaky shenanigans are often caught on Instagram.
www.LoweyBundySichol.com
Lowey is represented by Sandra Bishop. For inquiries, write sandra@transatlanticagency.com
Share: