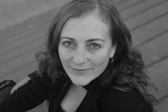 It's a thrill to see both Becky Blake and Joshua Whitehead selected for this year's RBC Taylor Prize mentorship program, two of the five authors on this year's roster!
Following a hugely successful launch last year, the program returns this year with the continued goal of developing the careers of the top emerging voices in literary non-fiction.
Becky Blake and Joshua Whitehead have been paired with 2019 RBC Taylor Prize finalists Elizabeth Hay and Ian Hampton, respectively.
Congratulations to you both!
More information about this year's honourees, please visit CBC.ca/books/5-writers-selected-for-rbc-taylor-prize-mentorship-program.
Share: