We're sharing six exciting foreign rights deals by Stephanie Sinclair in association with our wonderful co-agents on behalf of Page Two Strategies!
Polish rights to EQ APPLIED by Justin Bariso to Rebis by Literatura Agency; Spanish rights to Sirio by The Foreign Office; Korean rights to Green Light by the BC Agency. Previous rights sold, Vahlen, at auction, in Germany by The Liepman Agency; United Creadion, at auction, in mainland China and China Times, at auction, in Taiwan by The Grayhawk Agency; Russia, Bombora Books, Eksmo Non-Fiction; Czech, Metfora by the Kristin Olson Literary Agency; Vietnam, 1980 Books Ltd.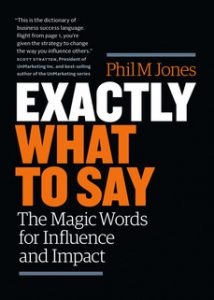 Spanish rights to EXACTLY WHAT TO SAY by Phil M. Jones to Ediciones Urano by The Foreign Office. Previous rights sold, Simplified Chinese to China Youth Book by the Grayhawk Agency; Korean rights to The Wings of Thinking Publishing Co by the Greenbook Literary Agency and Japanese rights to Pan Rolling by Japan Uni Agency; Vietnamese, Saigon Books; Arabic, Jarir Books; Taiwanese, Domain Publishing; Romanian, California Fitness Romania.
Japanese rights to 1-PAGE MARKETING PLAN by Allan Dib to Direct Publishing, Inc by Japan Uni Agency; Polish rights to Helion by the Book Lab.
Share: