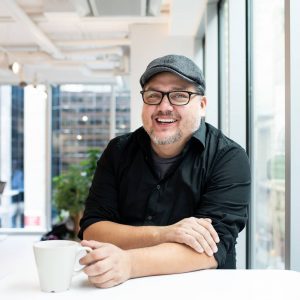 TLA is delighted to welcome Tim Fontaine to the agency.
Tim Fontaine is the Founder, Editor-in-Grand-Chief and Head Writer of the satirical Walking Eagle News which he started as a means of setting his illustrious journalism career on fire and dancing in its ashes. Before becoming a pretend reporter, Fontaine was a real journalist for almost two decades and worked for APTN National News, iChannel, CPAC and CBC Indigenous.A member of the Sagkeeng First Nation in Manitoba, he grew up mainly on the Hollow Water First Nation and in Winnipeg where he currently lives with his partner, investigative journalist Martha Troian. He has two sons.
Tim is represented by Senior Literary Agent Carolyn Forde.
Share: